Description
Other States of Consciousness
The video pack "Astral Landscapes" contains 22 Animations – the perfect collection to visualize the beyond, otherworldly dreamscapes, the realm of consciousness, afterlife experiences and transcendental experiences.
The animations visualize the realm of spirit beyond the physical and show what words cannot describe. These slow morphing sceneries are perfect for taking the viewer into a meditative state.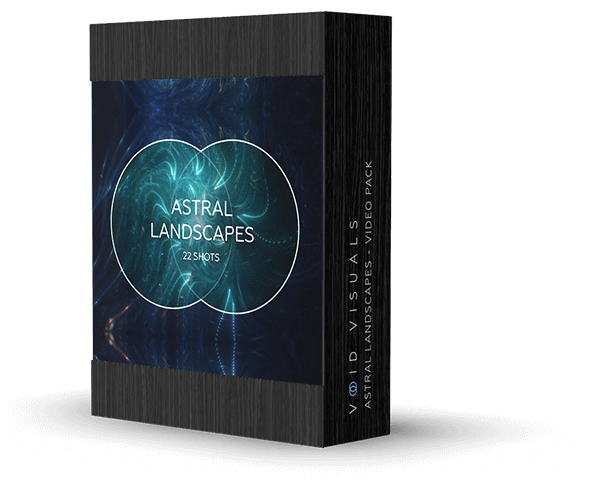 Highest Quality
Renders in 1920×1080 Full HD
and in H264 or ProRes Codec.
Affordable Prices
This Theme Pack is 85% OFF
Compared to Stock Site Prices
Simple Licensing
1 License for
Unlimited Use in 1 Production
Digital Download
In 5 different Sizes and Qualitiesfor Film Production or Web
Sceneries of Otherworld
Complete Shot List: hover over images to see a video preview